Where do I even start with this place? If you've been to Japan, you'll know exactly what I'm talking about. 
I should preface this entry by stating the following: I am *usually* not a city person. Like, Victoria is pretty much where I max out and feel comfortable. Enter Japan. 
We arrived in Tokyo around 7am after having caught the red eye from Palawan, and with still another two hour train ride into the city, we were feeling pretty beat. As we wandered aimlessly around the airport trying to figure out the signs and busses and shuttles and life, we managed to work our way through the crowds, onto a crowded train during the morning rush hour, and hope that we were headed in the right direction.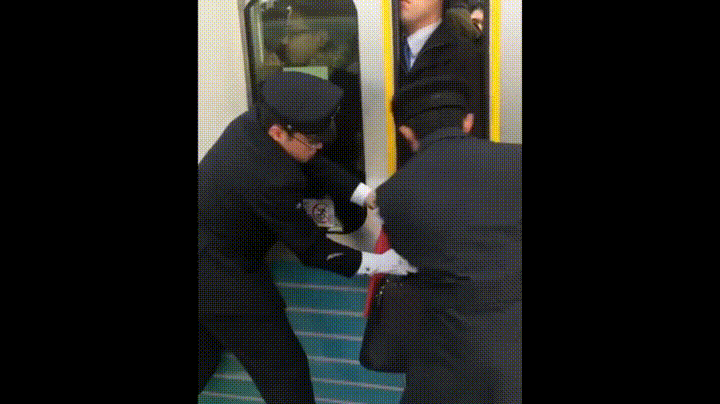 Since we were waaaay early for check in, we dropped our bags at the hotel, got coffee (because, duh) and meandered our way through the city streets and parks for most of the morning and early afternoon. 
Honestly, I was nervous to get into Tokyo. It's the biggest city in the world, and if you include all three prefectures, has a total population of 36 million people (thanks google). So given my un-city-slicker-ness, I was really doubting my ability to take on such a city. But you know, Tokyo was surprisingly...calm. People are all getting to where they need to go in such a peaceful and organized way, the city is so quiet, it's beyond clean (considering that Japan has very few public garbage cans around, they prefer people take their garbage home with them and dispose of it accordingly), and everywhere you look is such a funky beautiful mix of old and new. I was addicted instantly and now consider myself the slickest of city slickers. 
That night we headed into the bustling Shibuya Ward, similar to Times Square, it's full of shops, lights, food, and people. Lots of people. Fun fact, it is home to one of, if not the busiest crosswalk in the world (up to 2500 people can be crossing during rush hour), it's also home to one of the busiest Starbucks locations in the world. We walked through the crowded streets, taking in all of the sights and sounds for a couple of hours before heading back to the hotel for a nice comfortable sleep - finally. 
 
The next day was for exploration and buying aaaalll the souvenirs. We buzzed over to the Senso-ji Temple where James and I both received bad fortunes (humph), and through the incredible market of everything that is Japan (the mecca of cat souvenirs, I nearly fainted), over to the Imperial Palace Gardens, and into a pretty unsuspecting ramen place where we demolished the BEST ramen. I'm still dreaming about it. I'll probably have them cater our wedding in 2030. 
The following day we were off to Kyoto on the Shinkansen, one of the fastest trains in the world and boy oh boy, what a circus that was! I should mention, in each train station in Tokyo, there are multiple companies that run the same or similar routes and even if all the signs were in English, we'd still probably struggle to figure out what the hell train to get on. I digress. 
After a bit of nonaggressive pushing and shoving, we managed to snag some seats and were Kyoto bound. 
After a little over three hours we had arrived just in time for our 3pm check in - perfect. We dropped our bags and once again were on the hunt for food. After polishing off a not so tasty bowl of ramen we headed to Kyoto Tower (see above) for a wicked 360 degree view of the city as the sun dipped below the horizon, haze, and clouds. 
Up bright and early to take full advantage of the day walking nearly 20km all around Kyoto. Our first stop, Fushimi Inari, the famous ancient orange gated shrine that has become a well known Instagram favourite (luckily, most people don't walk to the top, so the higher you go, the better your shot). From there we took the train to the Gion District, which is known for having more of the ancient Japanese vibe, and where you will see everything from Geishas (mostly tourists dressed in kimonos, but if you're lucky you can spot a real one) to traditional tea houses. After making our way through the streets of Gion we headed for the Golden Pavillion or Kinkaku-ji, a tourist hot spot, with the top two floors made completely of gold leaf. Whew, what a day. 
The following day we were off to Osaka, Japans second largest city (or 3rd? I've read conflicting reports on this...) and were excited to see what else Japan had in store for us. 
We arrived a few hours before check in, so once again we dropped our bags and were off to explore the city. On the docket for the day: Osaka Castle, a time capsule that won't be open until 6970 (high hopes for humanity...), hawk training, and dogs in outfits. Osaka was off to a weird start. 
 
Later that night was of course, the big countdown. We had been researching things to do in Osaka for New Years but hadn't found anything that really interested us. Plus, a lot of the options (Universal Studios, Hard Rock Cafe, etc.) were carrying heavy price tags for entry and lets face it, we're poor. So, with that, we bought a cup of sake at the 7-11 and ushered in 2018 in our hotel room (there was surprisingly little else open - even for dinner). Cheers. 
Twas the first day of 2018 and we awoke to sunshine and crisp air. We strapped on our Nikes and headed into the thick of it - Shinsaibashi-suji, a massive shopping street and food mecca that was jam packed with an ocean of people. From there we went to the Nipponbashi District which is known for more of its anime scene (when in Japan, am I right?), and then headed to the Tsutenkaku Tower and surrounding area (where nothing was open). After feeling slightly disappointed but also having sore feet, we grabbed a quick bowl of back ally ramen and headed to the hotel for some R & R. 
Later that night we decided to make our way back to the Tsutenkaku Tower and see if there was any sign of life over there. Turns out, it's a pretty happening place! There seemed to be mostly locals around, packing into the local restaurants for food and warmth, and catching up with family and friends. The tower was all lit up and shining bright while people lined the observation deck. With the wind picking up and temperature dropping, we were in the mood for a warm beverage - and off to Starbucks we went. 
The next day we didn't have a lot planned, which actually worked out well...because nothing was open. Despite us looking online for things to do in Osaka over New Years, there were no warnings like, "hey maybe don't go to Osaka at New Years because nothing will be open and you'll spend your time wandering empty streets and have to eat at 7-11." Luckily for us, we don't really give a hoot about celebrating New Years, so 7-11 Sake & salad were fine for us. What we did manage to do, however, was walk about 10km through the city in the opposite direction from where we were the day before and landed at the Umeda Sky Building, providing us with incredible 360 degree views of Osaka!
 
Overall, James and I have come to this agreement on Japan: it feels like home. I've been thinking about this since first arriving in Tokyo, and it sort of baffles me, because I never thought I would go to a completely foreign place and have it feel as if I had been there before. We've decided that our time here has been much too short, and these eight days have only given us a taste of Japan (quite literally, ramen will just never be the same). All I can say is, if Japan isn't on your list already - it should probably be added immediately. And if it is already on your list, it should probably be bumped up your list, because everything here is truly incredible. What an experience Japan has been. 
And just like that - four months have gone by in the blink of an eye. 
With the closing of this chapter, I've decided that I will put more effort into exploring Vancouver Island and sharing those places and spaces with you all right here! 
SaveSaveSave
Please reload